Soutenance de thèse - Lise Leroy (IAC)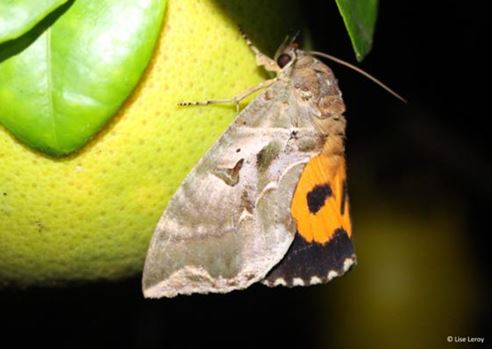 Apr 20 2021 at 18:00 PM to Apr 20 2021 at 19:30 PM
Amphi 400 campus de l'UNC à Nouville
Découvrez la soutenance de thèse de doctorat de Lise Leroy (IAC NC) intitulée « Écologie chimique du papillon piqueur de fruits Eudocima phalonia LINNE en Nouvelle-Calédonie dans un contexte de lutte intégrée : relations phytophages/plantes-hôtes, physiologie et comportements impliqués dans la réponse aux odeurs ».
Composition du jury:
Frédéric MARION-POLL, professeur, AgroParisTech - Institut des sciences et industries du vivant et de l'environnement, Centre national de la recherche scientifique
Jérémy McNEIL, professeur, Western University
Emmanuelle JACQUIN-JOLY, directrice de recherche, iEES- Paris
Flore MAS, chercheuse, The New Zealand Institute for Plant and Food Research Limited
Bruno FOGLIANI, maître de conférences HDR, Université de la Nouvelle-Calédonie – ISEA
Christian MILLE, chercheur, IAC NC
Une thèse financée par le Gouvernement de la Nouvelle-Calédonie (bourse BERU) et conduite au plan scientifique en partenariat avec l' IAC NC.
Pour accéder au résumé de cette thèse : https://bit.ly/32izpox
Séance ouverte à tous.